About Us
Survey Design & Analysis is a small company with big reach.
Edward Halteman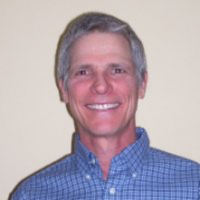 Dr. Halteman took his first survey design course in 1978. His experience designing and analyzing surveys spans more than 25 years and crosses disciplines in industry, government and education, including finance, quality, information technology, sales and marketing, opinion research, retail, customer satisfaction, employee satisfaction, and more.
Dr. Halteman co-authored a guide on the right way to conduct surveys in 1994 and currently offers training on survey design. He worked for over ten years in marketing for a Fortune 500 company. He pioneered the use of online customer panels for obtaining accurate and timely feedback for effective decision-making.
Dr. Halteman's approach to market research involves focusing on business decisions. A recent client put it this way, "Ed's approach to the techniques used is very valuable and insightful. He spends time understanding the business need and develops appropriate methods."
Dr. Halteman received his Ph.D. in Statistics from Colorado State University and holds an M.S. in Applied Mathematics from Washington State University.
Alaine Lerner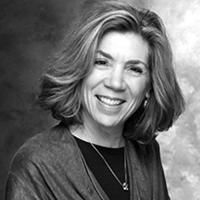 Ms. Lerner, principal of A.J. Lerner Market Research, has been actively involved in market research in the Denver-Boulder area since moving to Colorado in 1985. A long-time qualitative research specialist, Alaine has designed, managed, moderated and interpreted results from custom qualitative studies for Fortune 500 corporations, new and growing businesses, non-profit organizations and advertising agencies.  
Ms. Lerner's expertise includes a range of methodologies, with extensive experience in focus groups, mini groups and in-depth interviewing. She uses qualitative research as the creative, intuitive and flexible approach to identifying an insight and inspiring a strategy.
Prior to working as a consultant, Alaine worked for U S WEST from 1987 to 1993. During that time, she was responsible for a wide array of projects including segmentation, new product development, advertising, naming, usage studies and more.
Alaine has an M.B.A. in Marketing from the University of Denver and a B.A. in Economics from the University of Michigan, Ann Arbor. 
Bridget (Bier) Cuffel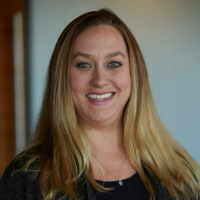 Bridget (Bier) Cuffel has worked in the Customer Relations field for more than ten years. Prior to joining SDA she worked for the Agfa-Gevaert Group as a Senior Customer Relationship Specialist. Her responsibilities included working hands-on with customers collecting and reporting on their feedback. Prior to that she worked for Storage Technology Corporation where she managed its customer panel and was part of a three-person team responsible for the execution of a global customer satisfaction survey in eight languages. Bridget also worked for Electronic Data Systems (EDS) where she trained support representatives on phone procedures for handling customer service calls.
Bridget's experience is broad and her skills versatile. She has worked in customer advocacy, product marketing, web management, database development and maintenance, customer service, critical situation management, warranty claim processing, and survey support. Regardless of the position, her focus has always been on customers, whether it be soliciting and organizing their feedback, responding to service needs or implementing initiatives to improve their satisfaction.
Bridget holds a B.S. in Information Technology.
Ralph Kerle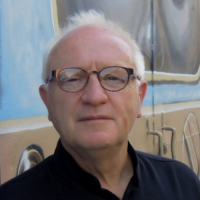 IBM has named Survey Design & Analysis' innovation and creativity specialist, Dr. Kerle, as one of the world's 100 Global Creative Leaders. He is an internationally respected thought leader, management innovation consultant, writer and designer of executive program on leadership, creativity and innovation. Dr. Kerle is the creator of the Management Innovation Index, an analytic tool that benchmarks and measures innovation.
His commercial experience includes consulting on strategic innovation planning and implementation in global top 500 companies, designing and delivering creativity and innovation workshops to hundreds of C-level and middle management participants globally.
His official appointments include Council Member of the Creativity Association of Asia, a Chinese government initiative (from which he holds an honorary Doctorate and an Adjunct Professorship); member of the Australian Federal Government's Innovation Roundtable for the OECD Innovation Strategy Review; a Leader in the US Creative Problem Solving Institute and a Fellow of the US-based think tank, the Center for Cultural Studies & Analysis. He is a former Board Member and a member of the International Committee of the US Creative Education Foundation.
Dr. Kerle studied at the University of Melbourne and Queensland University of Technology in Australia.